2022 / 2019 / 2018 / 2017 / 2016 / 2015 / 2014 / 2013 / 2012 / 2011 / 2010
Many thanks to all judgs for their kind approach,
nice judgements and given titles to all of our dogs and descendants.



October trip to the sea - DUO CACIB - Montenegro - Čanj - 21.-22.10.2017
The last shows of this season for us were in Montenegro by the seaside in Čanj.
The kennel club again organised two international shows with lovely background.
FCI Group IX. was judged by - Marta Šipoš and Nebojša Šurbatovič from Serbia.
Otík got his 9th and 10th CACIB, 2x BOB and title Jugoslavian Champion.
We had a lovely weather during the shows, nice jurney, accomodation at the sea side, swimming, lovely parties and also great show results.
We are happy for Mickey's results
Client of our salon Ch. Horátio Top Narcis aka Mickey, owned by our friend Kačka Slezákova, makes us really proud. He is a charming dog with happy nature. During his short show career he got following titles:


3x CACIB, 4x BOB, BOS
Club Winner, Club Winner Junior
Champion of Monte Negro
Grand Champion of Monte Negro
Champion Bosnia and Hercegovina
Champion Bosnia and Hercegovina Federation
Czech Junior Champion
2x CAC CZ
2x Club CC
We are over the moon from Tony's son - Cairo Sance de mol
Dam is Bria z Halmova dvora and owner is our good friend Hanka Nováková from Teplice. Together with Cairo Hanka went through working tests and several shows, where they got following titles:
2x CAJC, 2x BOJ, BOS, 2x Junior Club CC
Junior Club winner
The best junior dog in show
The best junior white dog in show
We wish them, together with breeder Jitka Micova, a lot of success in the future.
Wellness weekend and seminar - Velké Hamry - 22. - 24. 9. 2017
The even was organised by Monika Hartlová / Dog salon and wellness Liberec /.
Topic: Grooming of miniature poodle - scandinavian clip.
Many thanks to Monika Bláhová, who lent me her silver poodle lady Vicky, who enjoyed the weekend together with our Otík and Mickey very much. Many thanks to Monika Hartlová for well organised seminar and all who took a part at it!
Tony's 6th litter was born
Dam is Bria z Halmova dvora, who gave birth to 2 girls, Afrodithé and Alexis, and 2 boys, Ametyst and Apollón.
All puppies have their new families, two are in Czech and two in Germany.
International and National shows in Bosnia and Hercegovina
27.5.2017 - CAC Novi Travnik
Judge: Momčilo Milič - Montenegro
our Otík did very well. From champion class he gotCAC, BOB and BIG III.

28.5.2017 - CAC Vitez
Judge: Mirko Petrešin - BIH
28.5.2017 - CACIB Vitez
Judge: Radovan Mazalica - BIH
Oťa got 2x CAC, CACIB a 2x BOB and therefore qualified himself for titles Champion of Bosnia and Hercegovina and Champion of Bosnia and Hercegovina Federation. At national show he also added res. BIG during the final competitions.
Grooming seminar - 8.4.2017 - Liberec
Show grooimg of standard poodle, baby clip
Final touch for show ring / top - knot and sprayring /
Organisator: Monika Hartlová, Salon and wellness for dogs - Liberec / Vete clinic Liberec /
Lector: Věra Vitnerová

Again thanks to Monika for her organisation and to all who entered for their attention and company.
Thank you to Veronika Žílová for borrowing her standard silver girl, who was behaving so well during the whole seminar.
Crowning KPaCHP - 12.3.2017 - Praha - Stodůlky
Judge - Liane Kubbe /DE/
Tony
- veteran Club CC, 3rd Best Veteran of show
- He received prize for 3rd Best Standard poodle of year 2016
- He was 10th the Most successful poodle at show in KPaCHP among all colours and varieties

Attila
- - Club CC for Champion of Champions, CAC, 2nd Best standard dog of the show
- He received prize for 1st Best Standard poodle of year 2016
- He was 3rd the Most successful poodle at show in KPaCHP among all colours and varieties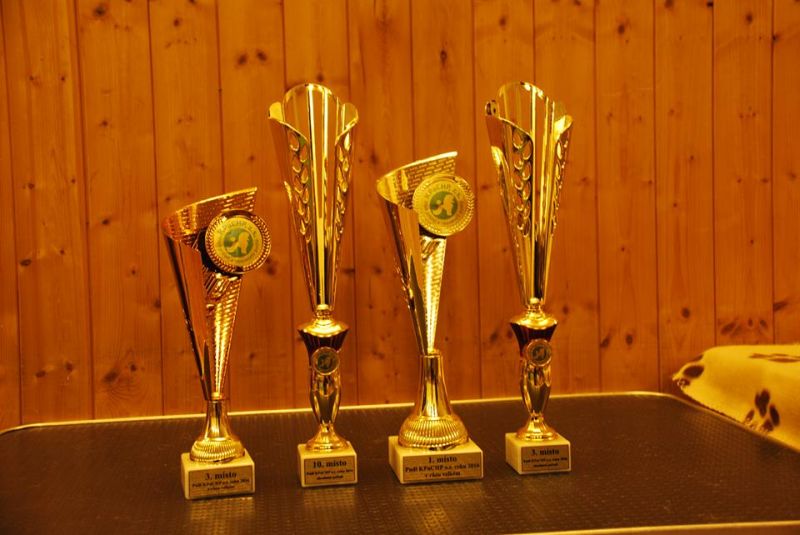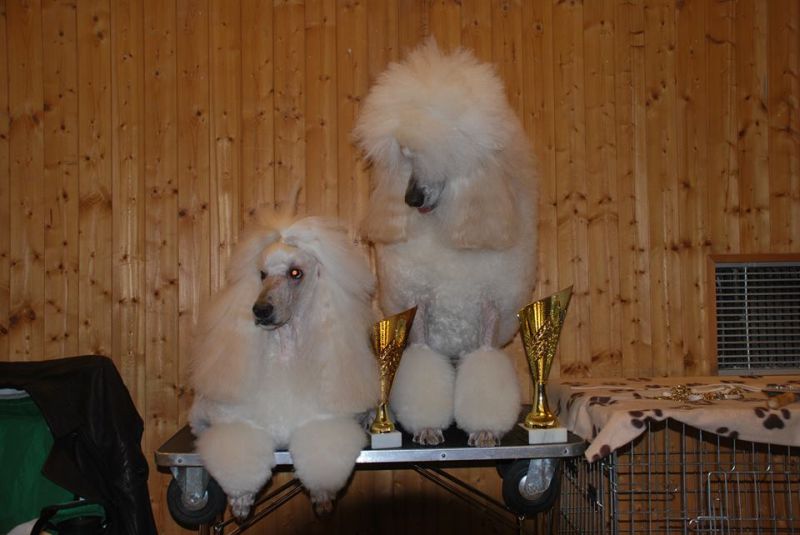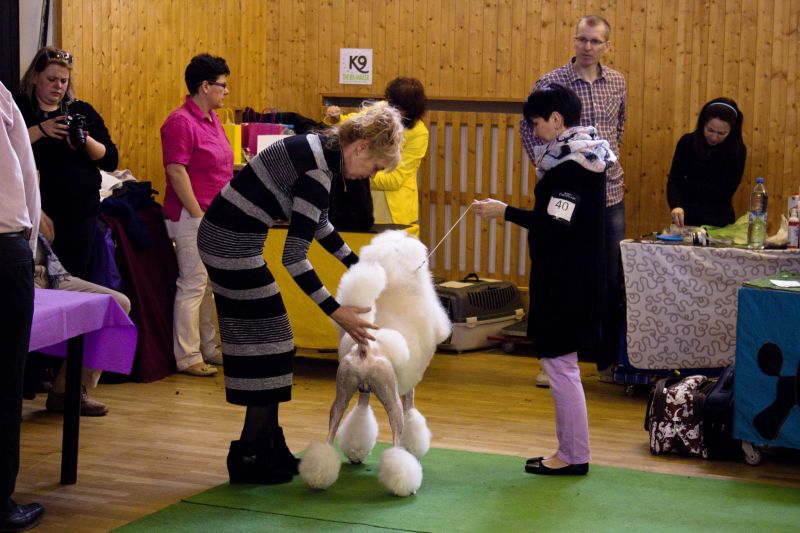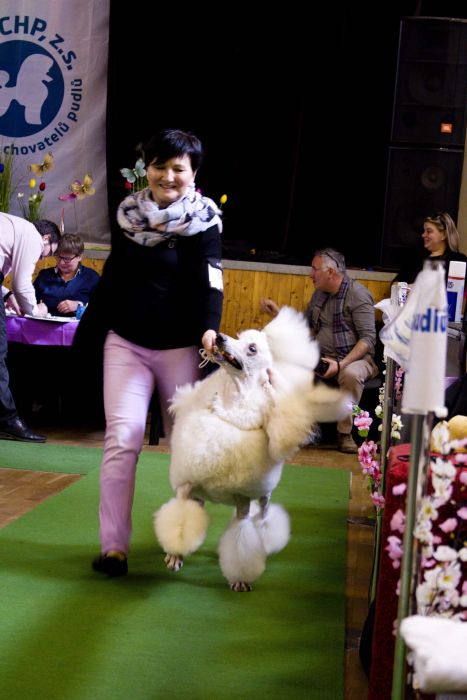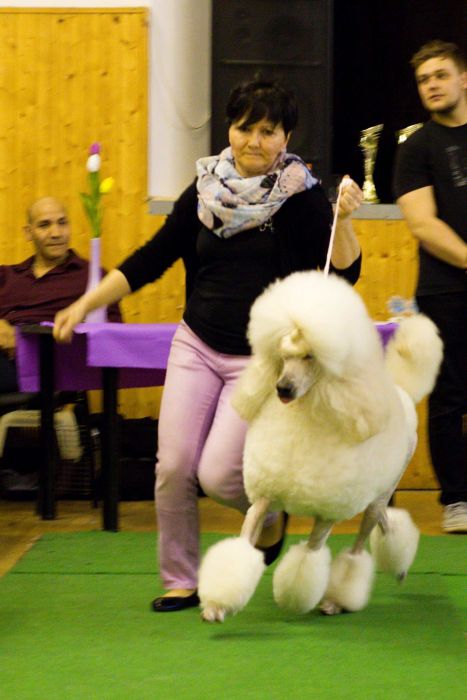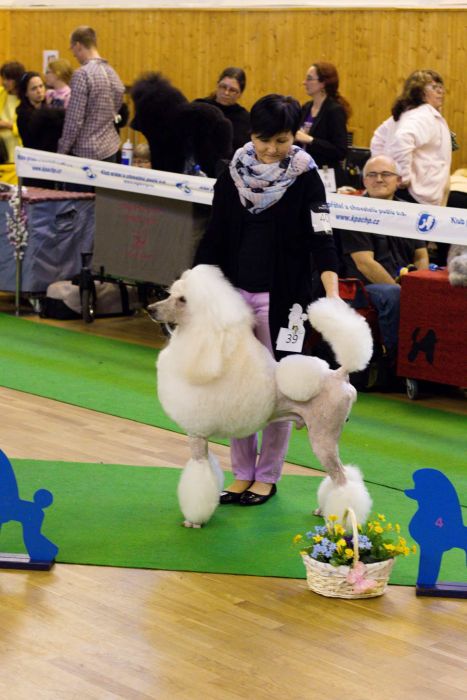 New years Club show KPaCHP - 7.1.2017 - Středokluky
Judge - Alena Košťálová /CZ/
We began the new years show season traditionally at Club show, which is always first meeting of clubs members in year.
Our Otík was shown with lovely results Club CC and he also became 2nd Best standard dog of the show.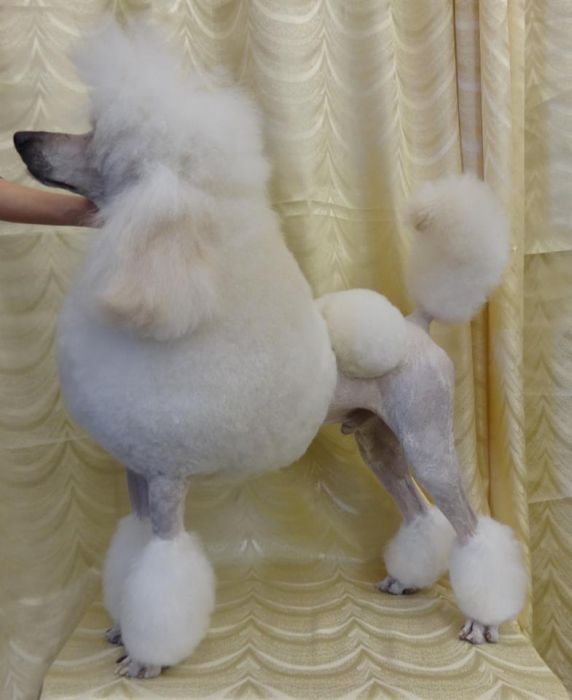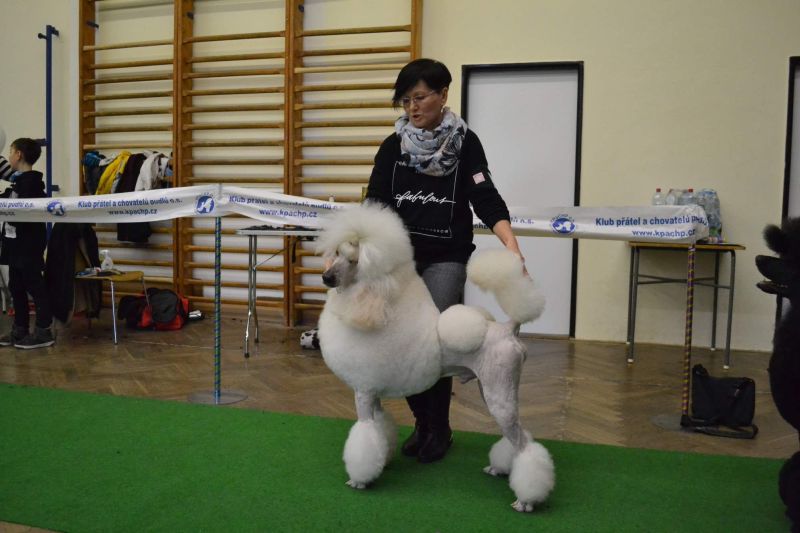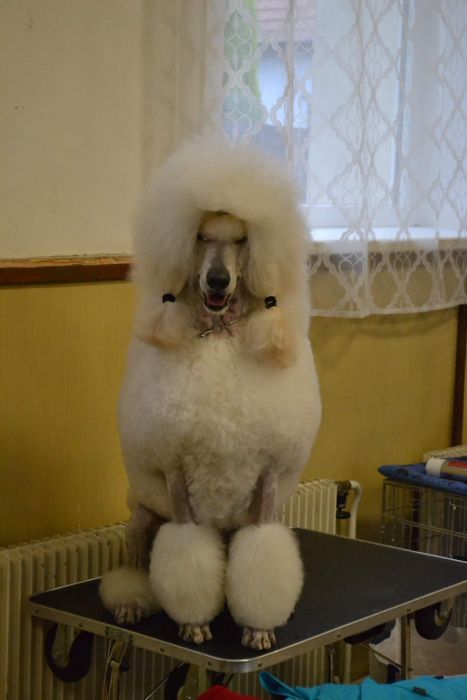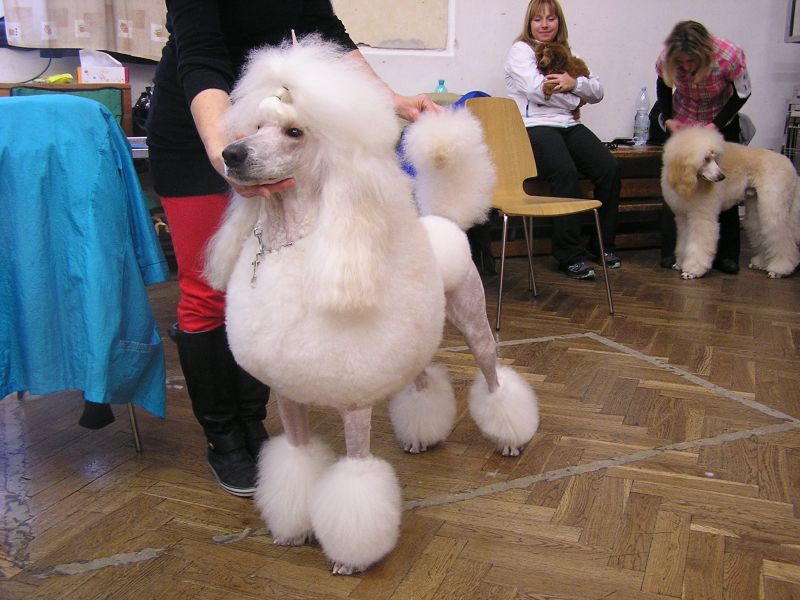 Show season 2016 was very successful for our Otík
He got eight Championships!