2022 / 2019 / 2018 / 2017 / 2016 / 2015 / 2014 / 2013 / 2012 / 2011 / 2010
Many thanks to all judgs for their kind approach,
nice judgements and given titles to all of our dogs and descendants.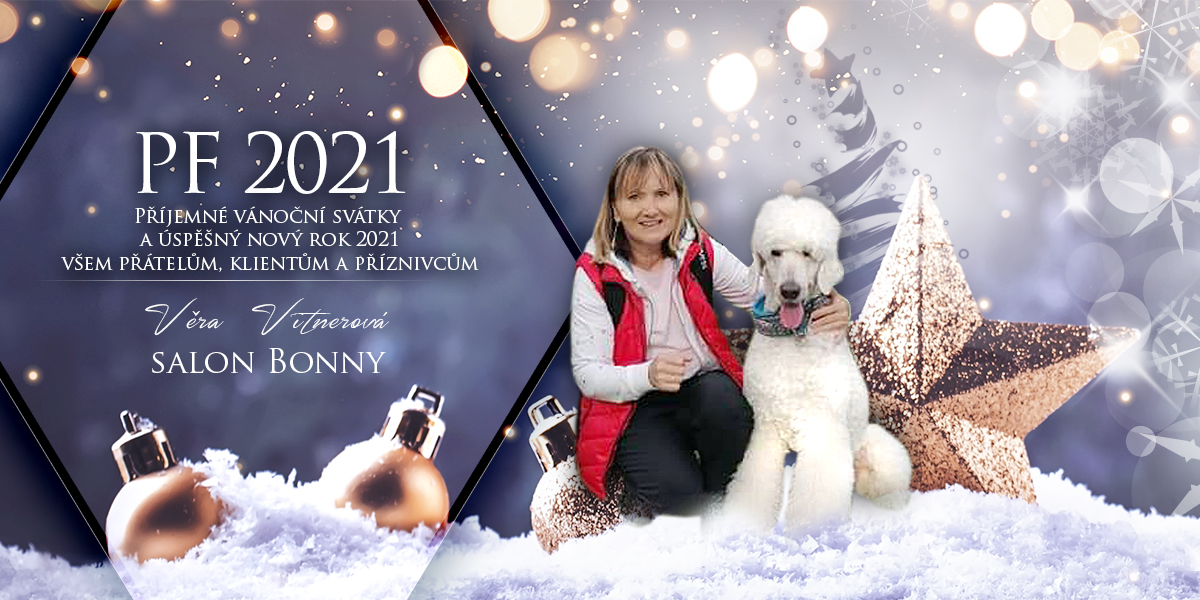 4th June 2019 is it 11 years since our salon moved to Švýcarská street in Kladno.
During that time we did a reconstruction and also revitalisation of the whole building its surrounding and nearby park was made. We got many new clients and we thank you to all our clients for your trust and cooperation.
Specialty club show KPaCHP - Lysá nad Labem - 26.5.2019
Specialty show was held at the ground of Superpes dog school, judged by Srdan Vujovič from Serbia.
Afrodita got Club champion certificate and CAC, she also became 2nd best standard bitch of the show.
Attila got Club champion of champions certificate and CAC, he also became Champion of Champions KPaCHP.
In groomers competition he was awarded for The best scandinavian clip and 2nd Best groomed dog of the show.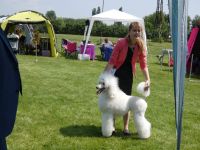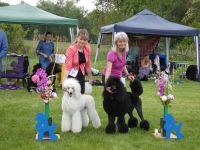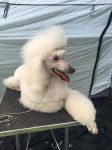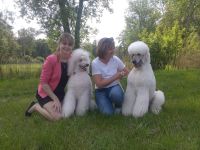 Afrodita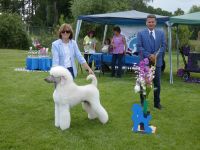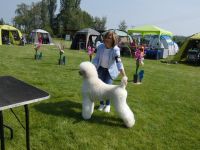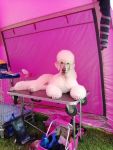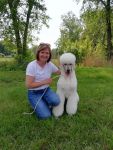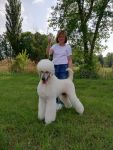 Attila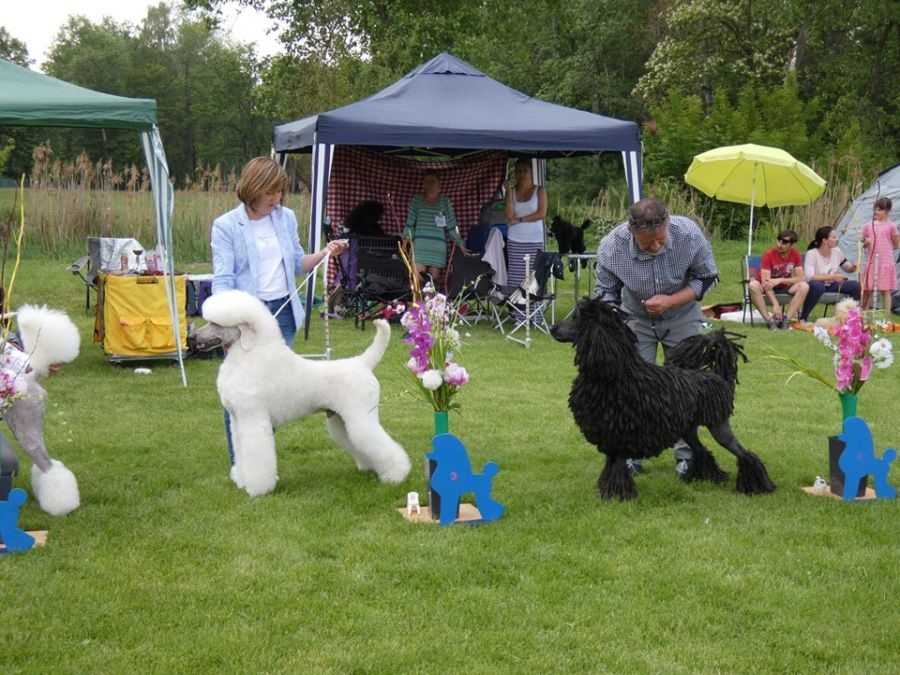 1. místo za nejlepší skandinávský střih
International dog show - Litoměřice - 19.5.2019
This time we were showing only Cairo, who rocked!
The judge was Mgr. Božena Ovesná and Cairo got CAC, CACIB, BOB. He also became Czech Champion.
During the final competitions he was shortlisted under Ch. Jouanchicot from France.
New Year's Club show KPaCHP - 5th January 2019
Judge: Mrs. Zuzana Vršecká
Our group was very successful this time. We were showing two of Tony's offsprings.
Cairo got Cub Champin certificate and had the best continental clip.
Afrodita became the best standard bitch. I was also very happy for the brown poodle Casper Ice Lolly owned by Mrs. Vlasákova, who became the best junior in show and was also awarded for the best modern clip and in the end also the best groomed poodle of the show.